We often talk about training our youth to become future leaders. However, recent arguments state that training is less effective than development. What exactly is the difference between training and developing?
Training teaches one way to do things. It looks at 'best practices' scenarios and focuses on past events and how leaders dealt with those situations and whether their methods were successful or not. Development looks towards upcoming possibilities. It teaches how to react in the present and prepare for a successful future.
Training looks at the role of the individual while development looks at the person himself or herself. The best top leadership speakers focus on growing each individual rather than improving the role that person plays within their organization or school. They are able to emphasize the importance of growth as a basic need to becoming a future leader.
Future leaders need to focus on solutions, and not on problems. Focusing on solutions emphasizes a pro-active approach, looking at possible future problems and creating solutions to ensure those issues never arise. Focusing on problems is reactive to the immediate situation. Leaders focused on the here and now cannot put their efforts into dreaming what the future can hold and striving to make those possibilities come true.
Top Leadership Speakers Focus on Development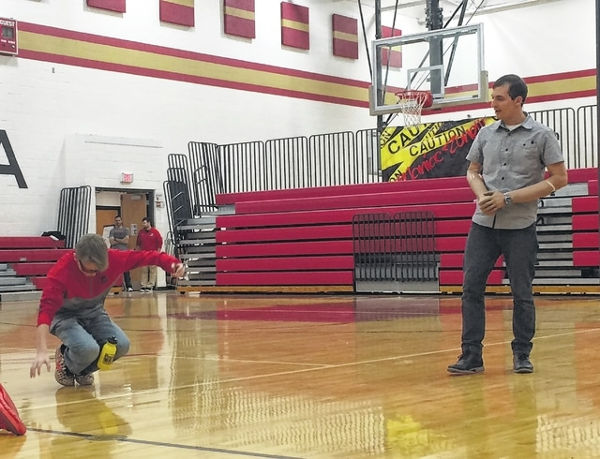 Today's top leadership speakers understand the importance of developing the individual, giving them the tools to think on their feet and plan ahead. Their life stories often revolve around overcoming great difficulties as a child, a teenager, or an adult. This is the platform for their push to overcome life's difficulties, develop, grow, and look towards the future, becoming leaders for others around them.
Top leadership speakers model what they are talking about, they do not simply talk the talk. They push others to think outside the box, to explore unknowns and focus on innovation. They understand that there exists an infinite world of possibilities, and leaders need to put their attention on those possibilities and not be thwarted by the finites, by the problems, by those who do not see the vision.
Development fills the listener with optimism regarding their abilities and the multitude of possibilities ahead. It encourages an immediate response, an immediate effort. Training tends to fill the listener with discouragement, feeling powerless to handle the myriad of problems existing in the world today.
Older generations often look at the younger generations, shaking their heads and commenting on the lack of motivation and work ethic they observe. Many young people feel the weight of disapproval hanging around them, resulting in feelings of hopelessness that the world will never change. Instead, we need to look at the possibilities in our young people and not the problems. We need to intentionally focus on the possibilities, setting an example of what it means to be forward thinking and not mired in present difficulties.
There is definitely a hope for the future and it begins with developing our young people. We need to work at purposefully developing our young people to become well-rounded forward-thinking individuals, who look ahead to a world of possibilities.
Brad Hurtig is quickly joining the ranks of top leadership speakers as he brings his message of there is always a way. Motivating youth to push forward, ahead, to a stronger future. Contact us today to have Brad speak at your next school assembly.