with a virtual school assembly
With a virtual school assembly.
with a life-changing school assembly.
With a virtual school assembly.
About Brad
Brad Hurtig was a student-athlete in a small town in Northwest Ohio. Only days after finishing his sophomore year of high school, a devastating accident resulted in the amputation of both of Brad's hands.
Through hard work and determination Brad soon rejoined his high school football team. In his senior year, Brad led his team defense, recording 111 tackles and received all-state honors all while playing with no hands. Brad's inspirational story of triumph quickly captured national headlines.
Now Brad is taking his life-changing message to students across the nation.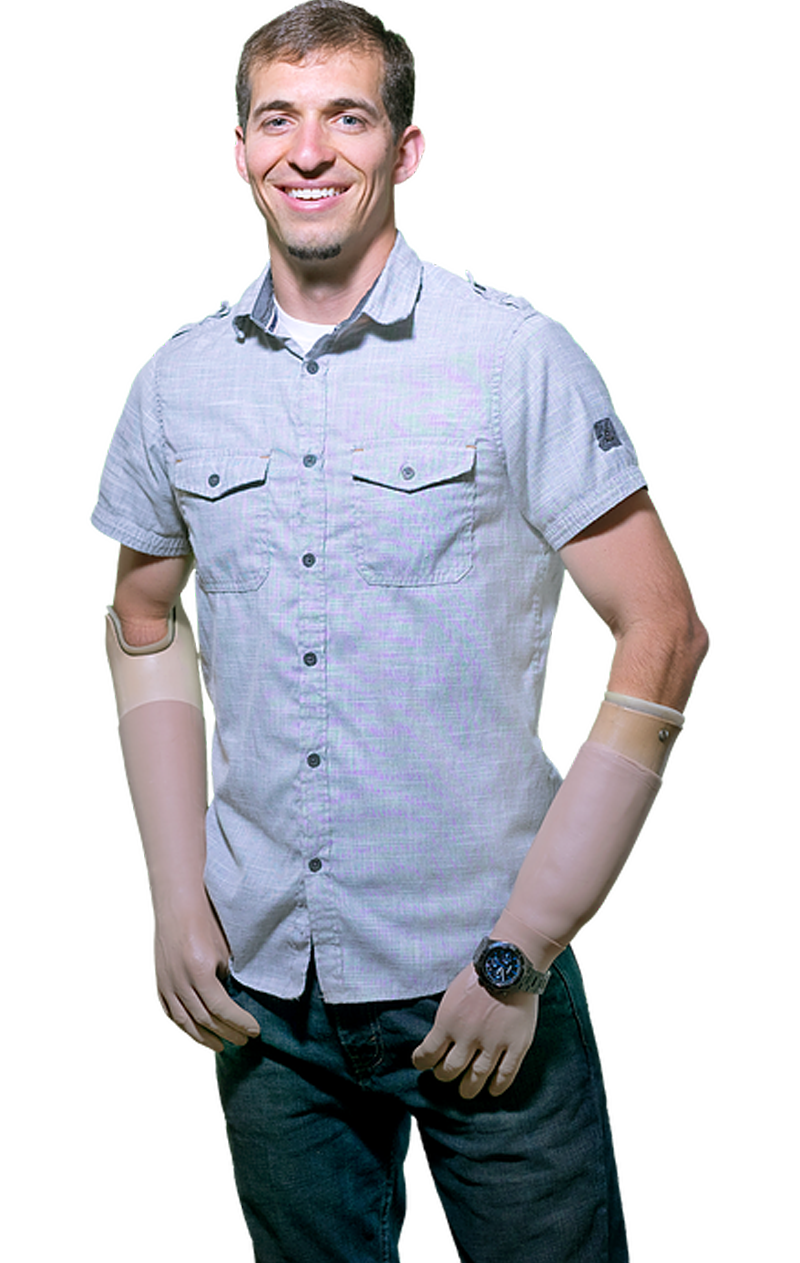 AN INSPIRATIONAL VIRTUAL ASSEMBLY
Your school can now livestream a Virtual Brad Hurtig Assembly and experience it from a classroom or at home!
Have you ever felt like this?
• Students seem to give up too easily
• COVID-19 has made it harder to impact students
• Students are making poor decisions
An assembly with Brad will:
• Instill resiliency and better decision making
• Empower your students to not give up
• Rejuvenate your school culture
Brad's virtual assembly allows you to continue inspiring your students regardless of how COVID-19 has impacted your school.
Reviews
"I would definitely recommend Brad for audiences of any size. He is very dynamic and engaging!"

Glenda Bates, High School Activities Director
"His message was one that easily translates to students who are dealing with any issues. Everybody has something going on… they just need to find a way!"

Nolan Sadler, Middle School Dean of Students
"Brad is the real deal. When speaking to a group of 650 high school students, he captivated with courage, humor, natural ease and conviction."

Carol Kurivial, CAHF President
Mark Blanchard, Principal, Gettysburg HS (PA)
Nolan Sadler, Dean of Students, Heritage MS (OH)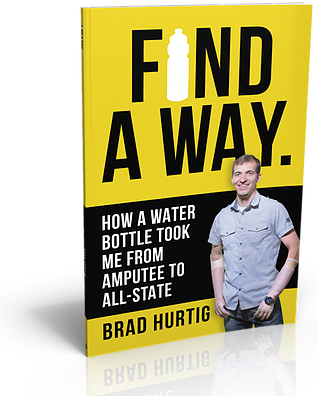 GET A
FREE COPY
OF BRAD'S NEW BOOK!
No strings attached! Simply fill out a contact form below and we'll send you a copy.
FAQ
Q: What does Brad speak about?
A: He shares his inspirational story of overcoming the loss of both of his hands going from amputee to an All-Ohio athlete. Brad demonstrations through his own personal experiences that ordinary people can accomplish extraordinary things with a thirst to Find A Way.
Q: I've been looking at other assembly programs. Is Brad's presentation better than other ones out there?
A: Of the school administrators and teachers who submitted feedback, 92% indicated Brad's presentation was better than other assemblies they have had in the past.
Q: How long is Brad's presentation?
A: 1 hour for an in-person assembly (which includes a short Q&A session) OR 35 minutes for a virtual assembly with an optional 10 minutes of Q&A added at no cost.
Q: How much will it cost?
A: No fee is set in stone for Brad to present to your students. We would love to work with you to make a lasting impact while staying within your budget. Submit a contact form HERE and Brad's booking manager will be in touch within two business days to discuss details.
CONTACT BRAD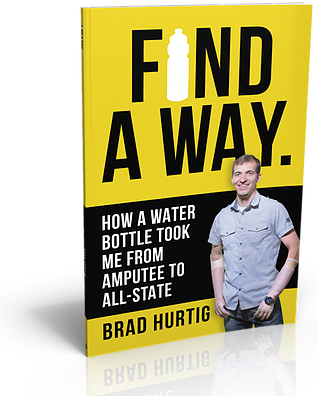 INTERESTED IN HAVING BRAD?
We'll mail you a FREE COPY of Brad's new book to help you decide if Brad is right for your high school or middle school assembly.
Just fill out the short, no obligation form below and we'll be in touch!
Have a
Question?
Relevant Speakers Network
This email address is being protected from spambots. You need JavaScript enabled to view it.
310-597-2207

Brad was authentic, funny and captured the audience! His story is extraordinary!